La Mata Weather
See today's La Mata weather and get a 10 day forecast for the resort.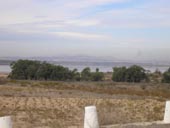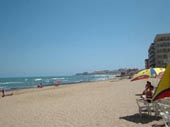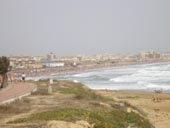 Latest Weather in La Mata Spain
La Mata Weather - Check out the latest weather in the lovely seaside resort of La Mata situted just to the north of Torrevieja on the sunny Costa Blanca, Spain. This La Mata weather is updated hourly so you can always view the latest conditions for La Mata and the neighbouring towns and villages, you can also click the link to get a 10 day weather forecast for La Mata.
This La Mata weather also applies to the neighbouring areas of Rojales, Guardamar del Segura, San Fulgencio, Torrevieja, Algorfa, Los Montesinos and Ciudad Quesada.
La Mata is well known for its fine beaches and for its huge salt lake situated behind the town. There is plenty to do in and around La Mata if you don't fancy just lazing in the sun. Torrevieja is just a short drive away, with its excellent water park (Aquopolis) and its great shopping centre (Habaneras), Torrevieja also has a huge Friday market. La Mata holds its own smaller market on Wednesdays.
La Mata is an ideal location for a family holiday, you can find a selection of La Mata rentals and holiday properties lower down this page.
To view a 10 day La Mata weather forecast, follow the '10 Day' link on the weather module, you can also get the hour by hour weather for the current day in La Mata.
La Mata is located on the sea-side of the N-332 coastal road between Guardamar del Segura and Torrevieja and is around a 35 minute drive from the airport at Alicante.
La Mata Links: La Mata Guide - La Mata Map
FIND LA MATA HOLIDAY RENTALS HERE >>>>

Nearby Places: Punta Prima - Playa Flamenca - La Zenia - Cabo Roig - La Marina - Santa Pola
Attractions: Salt Lakes - Rio Safari Elche - Palacio de Jacarilla
Golf Courses: Villamartin - Las Ramblas - Campoamor - La Finca - Lo Romero - La Marquesa Golf - Spain Golf Courses
Related: Orihuela Costa - Alicante - Murcia - Orihuela - Spain