Guardamar del Segura Spain
Guardamar del Segura guide, holiday rentals, property, map, weather, hotels, car hire, airport transfers, golf, markets.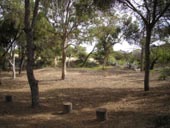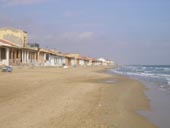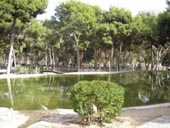 Guardamar del Segura - Holidays - Hotels - Car Hire - Transfers - Guide
Guardamar del Segura: Lying on the Costa Blanca at the mouth of the Segura River (Rio Segura) the seaside town of Guardamar del Segura is well known for its fine sandy beaches and its pretty parks. A bustling little town which lies to the north of Torrevieja and south of La Marina, Guardamar del Segura has a population of some 16,863 inhabitants.
Populated for many centuries, the area around Guardamar del Segura has even thrown up artefacts from the Neolithic period, later Greek and Phoenician settlements followed as the town developed as a trading post on the Mediterranean Sea.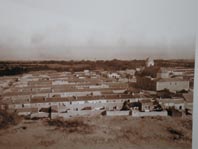 After this came the Romans and later the Moors.
The occupation by the Arabs lasted til the thirteenth century at which time troops led by Jaime I re-took the town for the Christians.
Like most of the towns and villages in the Vega Baja del Segura region Guardamar del Segura was hit by the great earthquake of 1829, and over three thousand people were left homeless as most of the town was destroyed. A new town was begun close to the sea, using materials from the told one, but unfortunately the spot chosen was not ideal and the new town became engulfed by sand, driven by strong easterly winds.
An engineer called Francisco Mira Y Botella thought up a solution to the problem which involved planting thousands of trees (mostly pine trees) to halt the movement of the sand. The people of Guardamar del Segura were responsible for the huge planting operation which in all took 20 years, but subsequently saved the town from disaster.
Since the 1950's a significant tourist industry has developed, bringing many visitors to the town, property development also became important as many wished to own holiday homes in the area.
Places to visit in Guardamar del Segura include the Archaeological Museum, the Parque Reina Sofia, and the salt lagoons of La Mata and Torrevieja.
Guardamar del Segura has at least twelve kilometres of sandy beaches including El Monacayo, , Playa Centro, and Los Viveros.
Guardamar del Segura is situated between the coastal towns of Santa Pola and Torrevieja and can be accessed from the N-332 and also by the CV-910 from neighbouring Rojales.
Guardamar del Segura Links: Guardamar del Segura Map - Guardamar del Segura Weather
Guardamar del Segura airport driving distances: Alicante airport to Guardamar del Segura is a driving distance of 30 kilometres (19 miles), Murcia (San Javier) airport to Guardamar del Segura is a driving distance of 59 kilometres (36 miles).
Nearby Places: Almoradi - Algorfa - Daya Nueva - La Marina - Catral - Ciudad Quesada - Santa Pola - Los Arenales
Golf Courses: Villamartin - Lo Romera - Las Ramblas - Campoamor Golf - La Finca - La Marquesa - Spain Golf Courses
Related: Murcia - Orihuela - Orihuela Costa - Quesada - Alicante Weather - Builders