Lighthouse Picture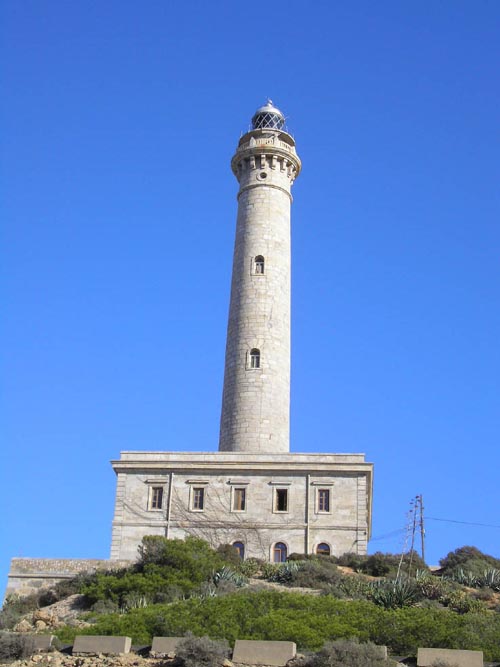 Picture of a Lighthouse
Lighthouse Picture - Superb picture of a lighthouse taken on the coast at Cabo de Palos on a beautiful December day in 2006. The temperature was in the 70's and the sky was a fantastic deep blue colour, there was just a slight breeze in the air giving warning of the coming winter months.
We had just been for a trip to the Natural Park at Calblanque when we stopped for a coffee in Cabo de Palos and spotted the lamp of the lighthouse over the top of the houses around the harbour - we just had to seek out the lighthouse and take a picture or two.
If you would like to use this free lighthouse picture please click here: Use Lighthouse Picture.
Related Links: Windmill Picture - Castle Picture - Church - Sea - Cabo de Palos
Related: More Images - Sunrise Picture - Waterfall Picture - Builders