Castle Picture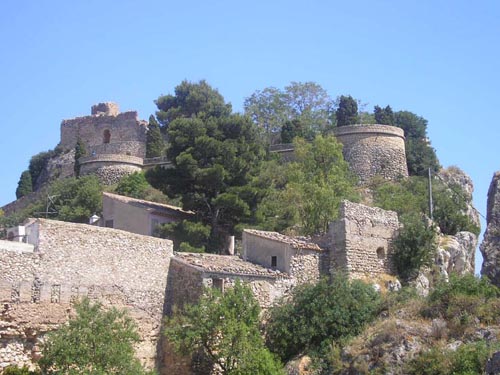 Picture of a Castle
Castle Picture - Outstanding castle picture taken in the 'land of castles', Spain. Wonderful picture of the 12th century Castell de Guadalest, in Guadalest, Alicante province. The castle in a seemingly inaccessible postion high above the town of Guadalest was originally built by the Moors. The route to the castle passes through a 15 metre tunnel gouged from solid rock and easily defended, as a result the Moors held out in Guadalest longer than in much of Spain.
We shall be featuring more outstanding stock photos and pictures like this one in the near future so please call back
If you would like to use this castle picture please click here: Use Castle Picture. For more excellent pictures of this unique town and castle look here: Guadalest and Castle Pictures.
Related Links: Windmill Picture - Church Picture - Lighthouse Picture
Related: More Images - Sunrise Picture - Waterfall Picture - Builders