Windmill Picture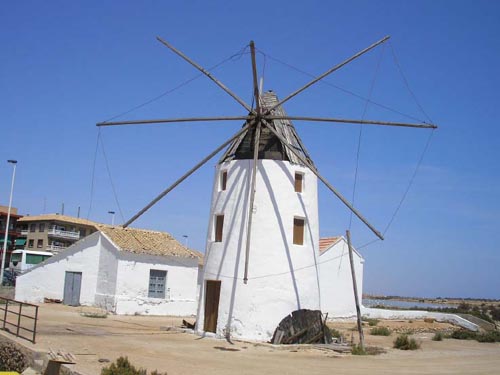 Picture of a Windmill
Windmill Picture - Beautiful windmill picture taken at Lo Pagan in 2006, no longer in use this windmill was formerly used to extract water from the sea, to fill the salt lakes for the extraction of salt, an important product of the area, electricity is now used. The windmill, when in use would have had cloth vanes which worked in a similar fashion to a yacht's sails. Note the extraordinary blue sky and the salt lake in the background. This windmill picture is free to use on your website, subject to our conditions (click link below).
We shall be featuring more outstanding stock photos, nature and landscape pictures like this one in the near future so please call back
If you would like to use this windmill picture please click here: Use Windmill Picture.
Related Links: Castle Picture - Lighthouse Picture - Church Picture
Related: More Images - Sunrise Picture - Waterfall Picture - Builders