Sunrise Picture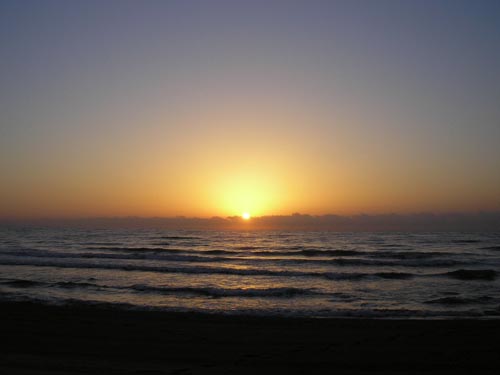 Picture of a Sunrise
Sunrise Picture - Outstanding sunrise picture taken from the beach at Los Arenales, just south of Alicante in August 2006. This is just one of a number of pictures that I took on the day. The sea was lapping quietly on the shore and the whole scene was one of peace and tranquility - food for the mind.
We shall be featuring more outstanding stock photos and pictures like this one in the near future so please call back.
I previously allowed visitors to use this sunrise picture, in return for a link back to our website, but as many just chose to steal it and not give a link in return, this is no longer possible and this sunrise picture is now protected by copyright law.
For additional great pictures, here:- More Sunrise Pictures.
Related Links: Lighthouse Picture - Sea Picture - Moonlight Picture - Beach Sunrise
Related: More Images - Waterfall Picture - Builders