Sea Picture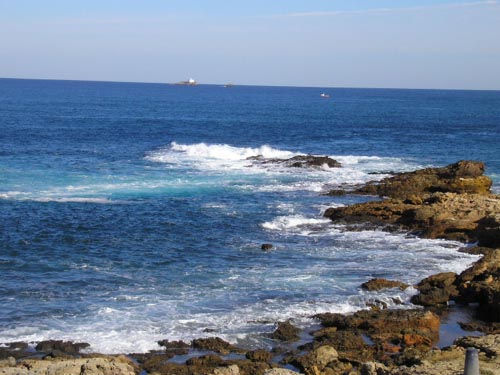 Picture of the Sea
Sea Picture - Outstanding sea picture taken in 2006 at Cabo de Palos near to La Manga. The sea was relatively calm on this day but can get very rough, to the back of where this shot was taken is a lighthouse warning ships of dangerous rocks nearby. This sea picture is free to use on your website, subject to our conditions (click link below).
We shall be featuring more outstanding stock photos, nature and sea pictures like this one in the near future so please call back
If you would like to use this sea picture please click here: Use Sea Picture.
For a large picture of the nearby lighthouse click here: Lighthouse Picture.
More Pictures: Beach Picture - Windmill Picture - Castle Picture
Related: More Images - Sunrise Picture - Waterfall Picture - Builders