Cabo de Palos Picture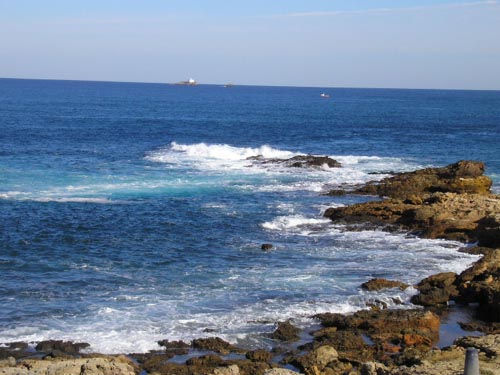 Picture of Cabo de Palos Murcia
Picture of the Sea at Cabo de Palos - On a recent trip to Calblanque we decided to take a look at Cabo de Palos. Whilst having a drink in a cafe by the harbour we noticed the lamp of the lighthouse blinking in the distance.
We drove up to the lighthouse and found this lovely spot, which proved to be a bonus as there were some fantastic views across the bay. Both the sea and the sky were breathtaking shades of blue and taking a picture or two was a must.
Click on the lighthouse link to see a picture of this. If you would like to use this free picture of the sea please click here.
Related Links: Lighthouse - Windmill - La Manga
Related: More Images - Sunrise Picture - Waterfall Picture - Builders