Honeysuckle Picture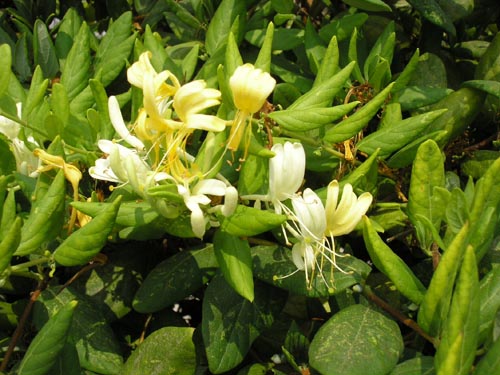 Picture of a Honeysuckle Flower
Honeysuckle Picture - Excellent picture of honeysuckle (Lonicera) taken in Cabo Roig in July 2006. These lovely scented climbing plants give a fantastic show all summer and the scent can be amazing.
The honeysuckle is easy to train, thornless and very vigorous, it needs very little care apart from trimming to stop it taking over other plants and flowers. It can be used to make a beautiful flowering hedge or trailed up a wall or trellis. Generally honeysuckle is easy to propagate from cuttings which should be taken when the plant is in full growth.
If you would like to use this honeysuckle picture please click here.
Related Pictures: Hibiscus Tree - Morning Glory - Cactus Flower - Aloe Vera - Geranium
Related: More Images - Sunrise Picture - Waterfall Picture - Builders