Aloe Vera Plant Picture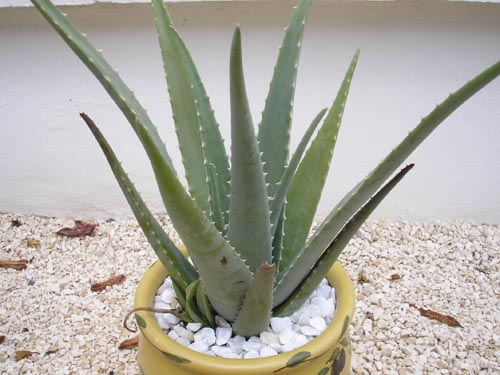 Picture of an Aloe Vera Plant
Aloe Vera Plant Picture - This picture shows just one of the 150 plus species of aloe vera. Originally a native of South Africa aloe vera is widely used for the treatment of burns, cuts, sunburn, eczema and other skin complaints. Aloe vera is also widely used in cosmetics. A gel made from the aloe vera plant has also been developed that is said to prolong the life of fresh produce such as fruit and vegetables.
We shall be featuring more outstanding stock photos, nature and plant pictures like this one in the near future so please call back
If you would like to use this aloe vera plant picture please click here: Use Aloe Vera Plant Picture.
Related Pictures: Hibiscus - Morning Glory - Cactus Flower - Aloe Vera
Related: More Images - Sunrise Picture - Waterfall Picture - Builders