Cactus Flower Picture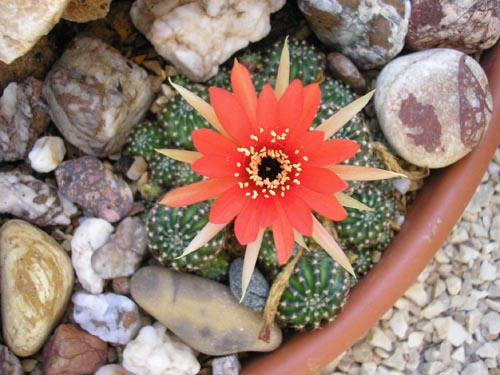 Picture of a Cactus Flower
Superb cactus flower picture taken in my garden in Cabo Roig in the summer of 2006. The cactus flowered for a few weeks during June and July, each flower just lasted for several days. The small picture on the top right is another cactus and I think it is an even better picture - to see a larger version just click on the picture.
If you would like to use this cactus flower picture please click here:- Use Cactus Flower Picture.
This cactus flower picture is completely free to use for your assignment or website, just follow the link above. If this is not exactly what you are looking for, you may find something more suitable on one of the many Stock Photo sites, these are a huge resource for pictures and photos.
Related Pictures: Hibiscus - Morning Glory - Cactus Flower - Aloe Vera
Related: More Images - Sunrise Picture - Waterfall Picture - Builders